Gulfstream delivers first Chinese G650ER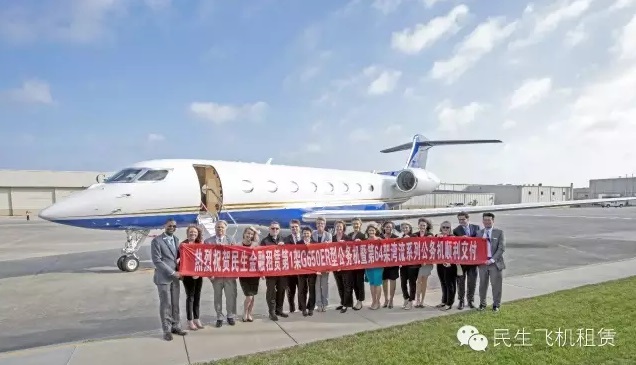 Gulfstream has delivered the first of its G650ER aircraft into China. The aircraft was delivered to Minsheng Financial Leasing, leased onward.
The aircraft left Savannah on March 17 and flew to Anchorage. After stopping over night it departed to Tianjin China. It is managed by Hong Kong-based Brilliant Jet.
"This delivery is significant for many reasons," said Mark Burns, president, Gulfstream. "It highlights the continued need for long-range business jet travel in China, the role MSFL has played in expanding Gulfstream's presence in the region, and the continued strong performance of the all-new Gulfstream G650ER, an aircraft that was delivered on time and exceeded what we promised."
Minsheng Financial Leasing has now delivered 64 Gulfstream business jets to clients. Six aircraft have been delivered to Minsheng so far in the first quarter of 2016.
http://192.168.192.229/corporate-live/articles/minsheng-financial-look-internationally-domestic-uncertainty-241/